BIBI IV - Advanced mode
Some useful informations
Most of the options are straigthforward understandable. Some BIBI IV specific tricks are explicited here.
You have much more database choices and parameters selection (and up to 500 extracted sequences! ).
Query sequence or species name
SSU-rDNA 16S Fasta Sequence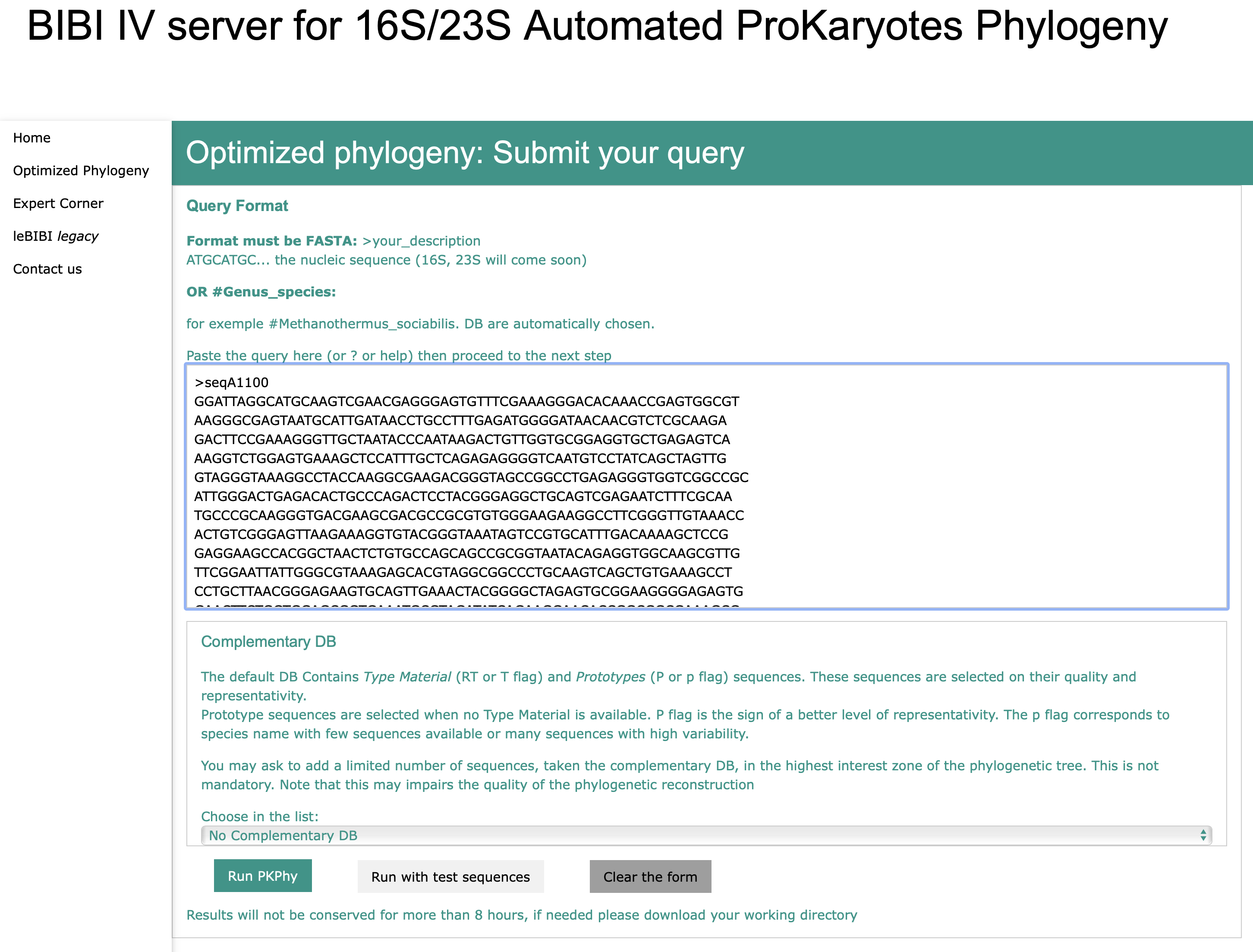 Species Name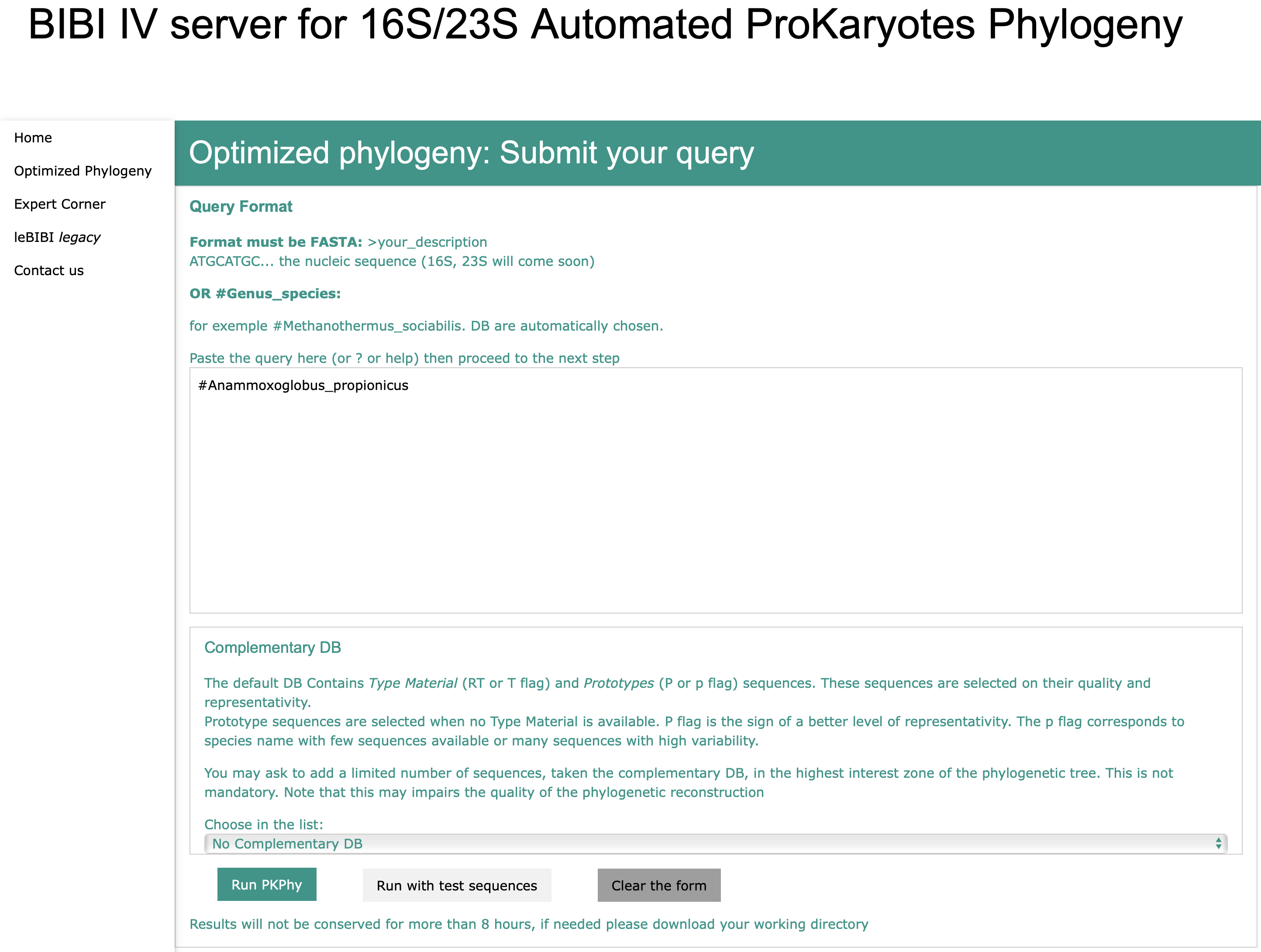 Selection of the Database

Read the information on the databases
Selection of parameters related to the alignment process
Number of recruited sequences

Selection of the aligner

Trimming specification

Mitigation of the query errors

this is explained here
Selection of the tree-related parameters
Level of polytomy

Re-rooting

Send to BIBI IV
Run (or test)

Results
Results are looking like those of the One click mode.
Remember that there is only one database selected in the expert approach (no composite tree available) and no automatic optimization of the tree topology.